NEM 2.0 – YES, there is still time!
On December 15, 2022, the California Public Utility Commission issued a decision on Net Energy Metering, or what is widely known as "NEM 3.0". The commission coined it a modernization of the solar tariff program but for California solar consumers, it represents a sharp reduction in the value of credits for electricity sent back to the grid which is what makes solar such a great financial investment. As such, the simple payback for residential solar systems will be extended by several years with the adoption of NEM 3.
Earth Electric is well positioned to get new customers grandfathered into NEM 2 if a contract is signed by early April 2023. It can be a tricky process, but we began submitting the pre-completion applications in early 2022 so we're already well versed in how to do it correctly.
There are some caveats to securing your NEM 2 spot that we're happy to discuss with you. The first step is to request a quote and then we'll schedule a time to go over details with you on the phone. Solar and storage is a big decision and an important investment for homeowners so make sure you're working with a contractor that is trustworthy.
Here are some tips:
Always check that the contractor's license is in good standing with the Contractors State License Board (CSLB) and every contractor should pass these litmus tests
Check that your salesperson is licensed.
Solar salespeople are required by law to be fingerprinted and licensed by the CSLB (per Business & Professions Code 7152). Owners or listed officers of a company are exempt. Licensed salespeople must also be associated with the contractor on the CSLB license detail page. Scroll to the bottom of contractor specific license page and look for the blue link "Salesperson List". Click on it to check that your salesperson's name is there. If there isn't a "Salesperson list at all, then none of the salespeople are licensed.
Contractors should be a long term member of CALSSA.
Not only does this show their level of commitment to the solar community but CALSSA also advises on the proper methods for dealing with utilities and interconnection applications during the transition from NEM 2 to NEM 3.
Never sign a contract or pay a deposit before an onsite survey.
In order to verify all costs such that there are no surprises, make sure a site survey is conducted prior to signing a contract and/or paying a deposit.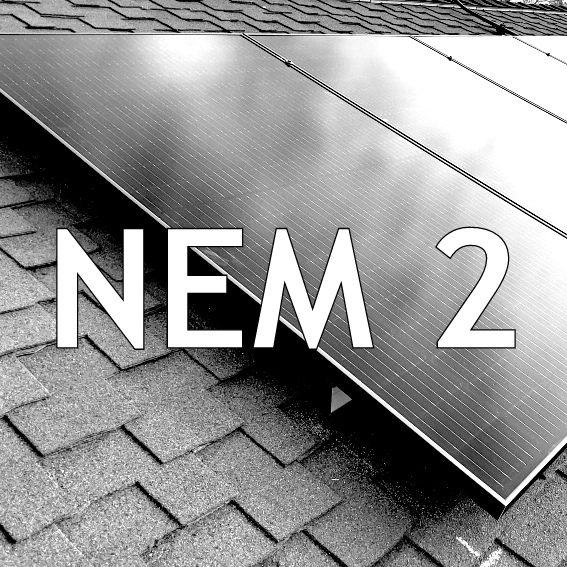 Contact us today
for a free custom energy analysis, rooftop survey, and estimate.